#HM22
– the world's most famous industrial fair has come to an end.
4 days of inspiring experiences,
75,000 visitors,
2,500 exhibitors,
It was a pleasure to be there, thanks and see you next year!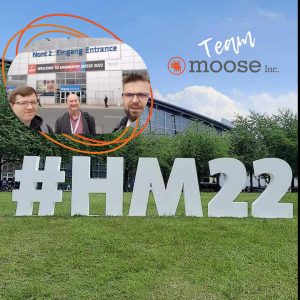 Life in Moose
Happy International Bicycle Day on June 3rd!
Cycling is a favorite form of recreation across the globe!
On this day, we decided to clear the rubble and show you our SMART BRAKE project.
Are you wondering what it is?
SmartBreke – it is a children's bicycle braking system, which includes a mechanism and an application.
The mechanism will make it possible to stop or reduce the child's speed when danger appears on the horizon.
The application allows you to view the current location of the child's bike, set a safe distance during bicycle trips and set virtual areas on which the child can move.
In addition, the application collects data from the routes traveled.
We have just set up SMART BRAKE media:
FB:
Smart Brake
IG:
https://www.instagram.com/smart.brake/
Hit the FOLLOW BUTTON to keep track of new updates!
Have safe ride!
Life in Moose
,
Our Projects
Our next stop:
HANNOVER MESSE
For decades, HANNOVER MESSE has been a meeting place for industrial innovation pioneers who present new technologies to an international audience.
You want to know more about
#HM22
? Visit :
https://www.hannovermesse.de/en/
We can't wait to see you there!
Life in Moose
Hi! or rather ¡Hola!?
The
MooseInc.
team having great time in sunny Barcelona!
Game-changing technologies for industry transformation.
Great source of inspiration!
Life in Moose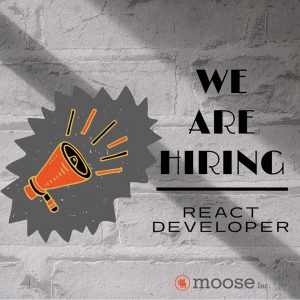 REACT DEVELOPER WANTED
UoP or B2B contract – you decide
competitive salary based on your experience and knowledge
flexible working hours
remote work or working from our office
flat structure
corporate library
ambitious and international projects
small teams
taking part in conferences
Tell us what you need
►you have a minimum of 2 years of experience in React, JavaScript, TypeScript, HTML5, CSS3,
►you know the Redux or MobX state management tools
►you know the GIT version control system,
►you know REST communication
►good command of English,
►you know the rules for creating a good code (Clean Code) and functional components
Requirements
nice to have:
►experience in Java / Spring / Hibernate, NodeJS, Express.js
►knowledge of PostgreSQL, MongoDB
►knowledge of Agile and Scrum methodology,
►knowledge of Elasticsearch and AWS
►basic knowledge of DevOps issues
►React Native would be nice
Questions? Let's talk! jobs@mooseinc.eu
_____________________________________________
More job opportunities:
JAVA DEVELOPER :
https://mooseinc.eu/java-developer/
AUTOMATED TESTER:
https://mooseinc.eu/automated-tester/
ANGULAR DEVELOPER:
https://mooseinc.eu/angular-developer/
Life in Moose
Happy Easter everyone!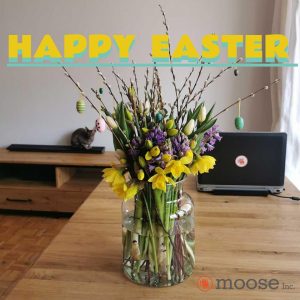 Life in Moose
Having amoosing time with amoosing people while celebrating company's 7th birthday!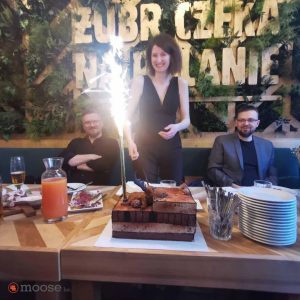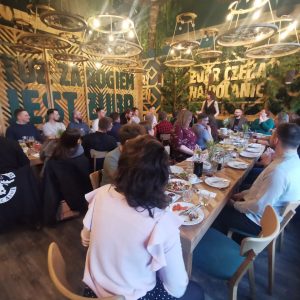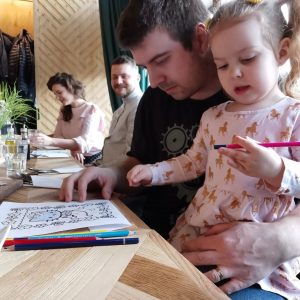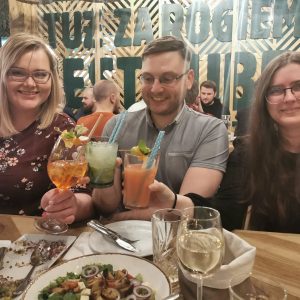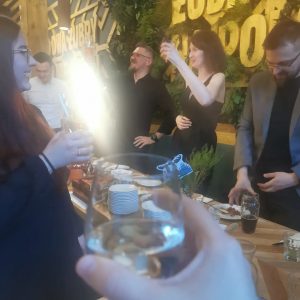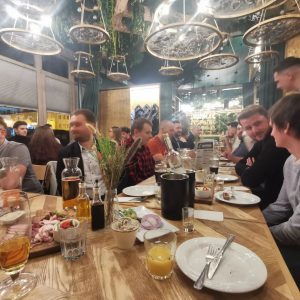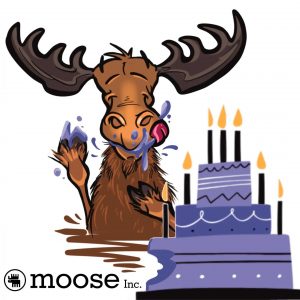 Life in Moose
Czy wiesz, że Twój 1% podatku ma wielką moc?
Trzeba przyznać, że nasz Front-end Developer Monika Borawska to super babka! To właśnie min. dzięki niej powstały strony takie jak: Mooseinc
https://mooseinc.eu/
i Molecular
https://molecular.com.pl/
. Jest jedną z osób, które z uśmiechem napędzają innych do działania. Stawiają sobie cele i konsekwentnie je realizują.
W życiu? Jak każdy z nas, pracuje, ma swoje pasje, marzenia, decyduje o sobie i jest szczęśliwa.
Jednak na codzień musi mierzyć się z niepełnosprawnością, co powoduje wiele utrudnień. Kluczowa jest systematyczna rehabilitacja i wsparcie specjalistów.
I choć medycyna bardzo się rozwinęła i w zasięgu ręki jest wiele technik, zabiegów i rehabilitacji, które w REALNY sposób wpływają dobroczynnie na poprawę życia osób z niepełnosprawnościami, jest jedno małe ale, no właśnie, ALE tanie nie są!
Przekazując swój 1% podatku dochodowego pomagasz w pokryciu kosztów codziennej rechabilitacji.
Dlatego Twój 1% podatku ma wielką MOC, a przekazanie go nic nie kosztuje! NIC.
Działajmy razem!
KRS:0000270809
Cel: Borawska, 12108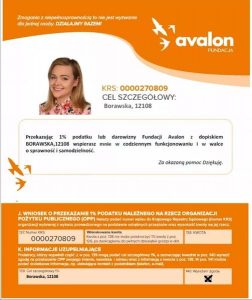 Life in Moose